Chris Barber visits the Chris Barberpad in Utrecht - January 5, 2018

In addition to our message of April 11, 2016, we are adding two more images to this page. During the bands tour in the Netherlands, Chris Barber visited the new district in Utrecht and stopped at the Chris Barberpad. Thanks to Peter Rudeforth and Bert Brandsma for the pictures.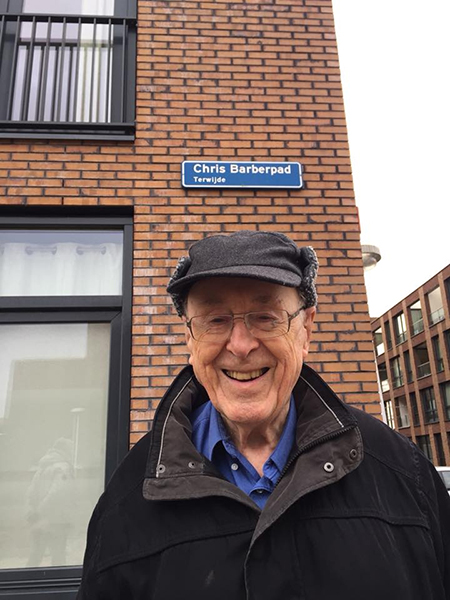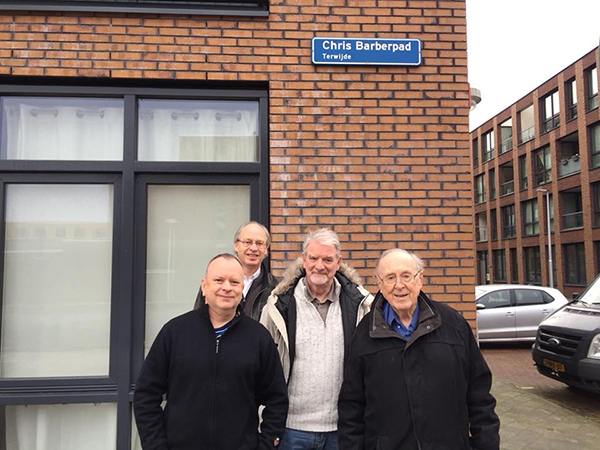 First entry as of April 11, 2016
In a new quarter - still under construction - called "New Orleans" in Utrecht (The Netherlands) streets and avenues have been dedicated to Jazz Celebrities. You will find there among others the Fletcher Hendersonstraat, the Louis Armstronglaan, the Glenn Millerpad, the Duke Ellingtonstraat etc. and it is with
great pleasure that we can announce the Chris Barberpad.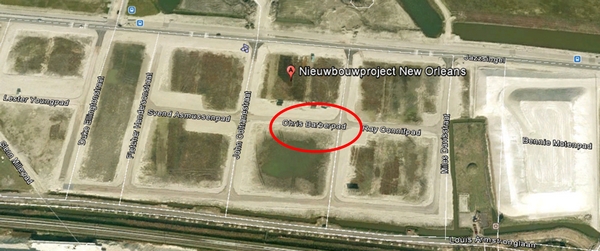 Here are brand new pictures of the Chris Barberpad, taken bei Ria and Wim Wigt, the managers of the Big Chris Barber Band.