Please note:
I have owned this LP for almost fifty years. It has travelled with me to many addresses in five towns and cities on
two continents. As you can see from the condition of the front cover, it is a much-played and much-loved record.
I thought it more appropriate to post this version than to search for a more pristine copy -- ELJ, Aug. 2009.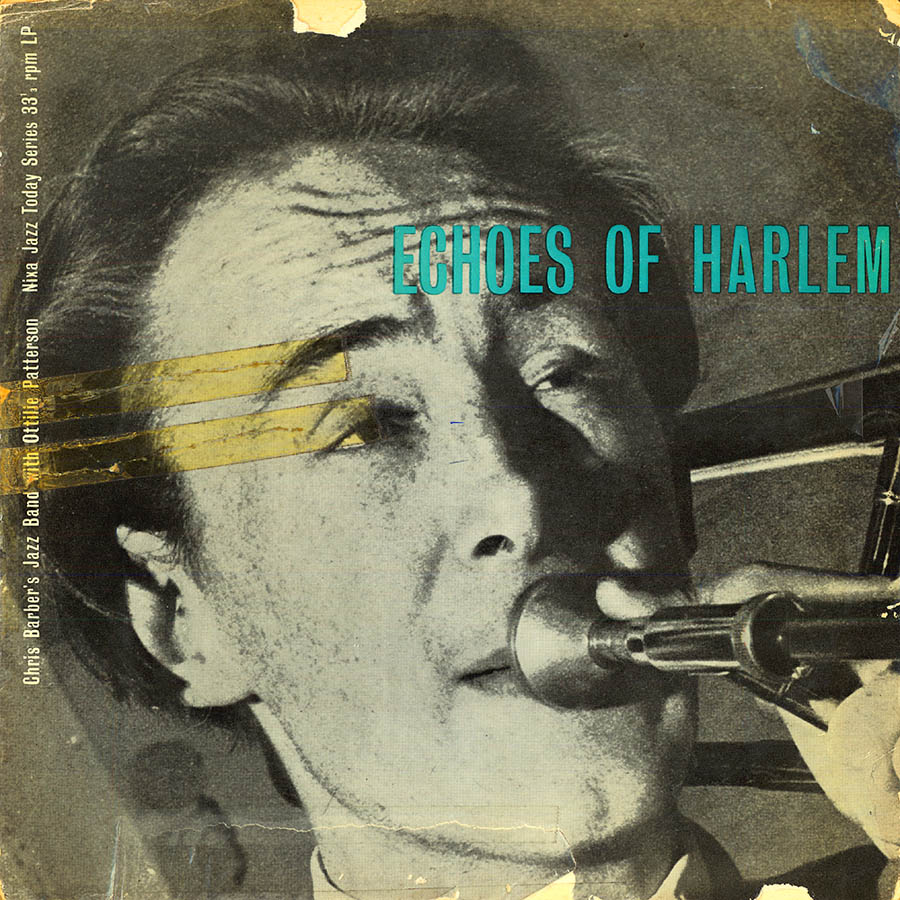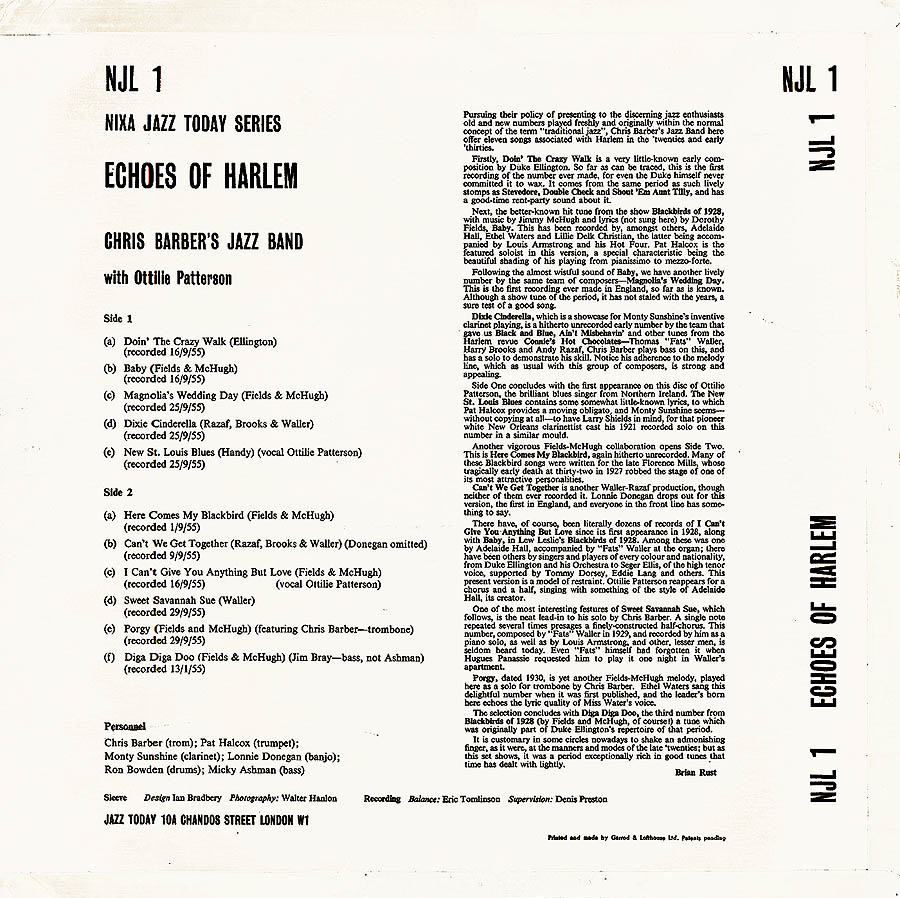 Music: Baby || Sweet Savannah Sue || Porgy

Personnel

"Echoes Of Harlem" on CD
Some of the tracks on Echoes Of Harlem were included in the 2-CD collection, The Pye Jazz Anthology, but for a complete CD reproduction of the LP, listen to Echoes Of Harlem, one of the six discs included in the Nixa Jazz Today Albums box set. For more detail about the original LP and the box set, go to Echoes Of Harlem and The Nixa Jazz Today Albums respectively. The entire LP, plus the complete Chris Barber Plays (Volume One) and some bonus, previously-unreleased, tracks has appeared more recently on Chris Barber 1955, part of a chronological re-issue series of CDs from Lake Records.

LP Covers page || Sleeve notes || Quick reference guide || Recordings page || Menu page